Welcome to iKrug.com!
There's not a whole lot of excitement to be found on this page. If you're looking for actual content, you might want to try one of the following:
I've got a little bit of Geocaching content hanging about the site as well:
I can be found in various places:
I'm a fan of Photofocus!
Play Cybernations! (And if you do, be sure to join up with the Fark Alliance!)
Like this site? Buy yourself something nice!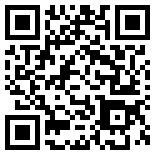 ---
This site is hosted by Hostgator